Bob System
Bob is the new device for anal washing. It is practical and effective.
Thanks to its special filter holder, Bob connects easily and directly to any bathroom faucet and allows the lavage sitting comfortably on the toilet.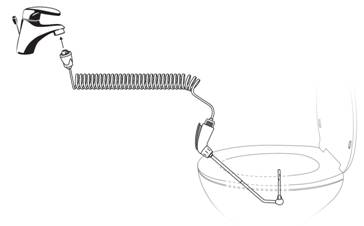 Bob can be used without a rectal pipe for a delicate washing or with the special cannulas for a deeper cleansing of the colon (specifically sigmoid and rectum).
Bob has a control valve which discharges the water pressure in excess (patented system), so as to ensure an adequate water jet.
Thanks to Bob is possible to perform the anus/rectum washing every time you want, at home or while travelling. While travelling or for non standard taps you can use the quick universal adapter "ADDY" (included in the "Travel" package).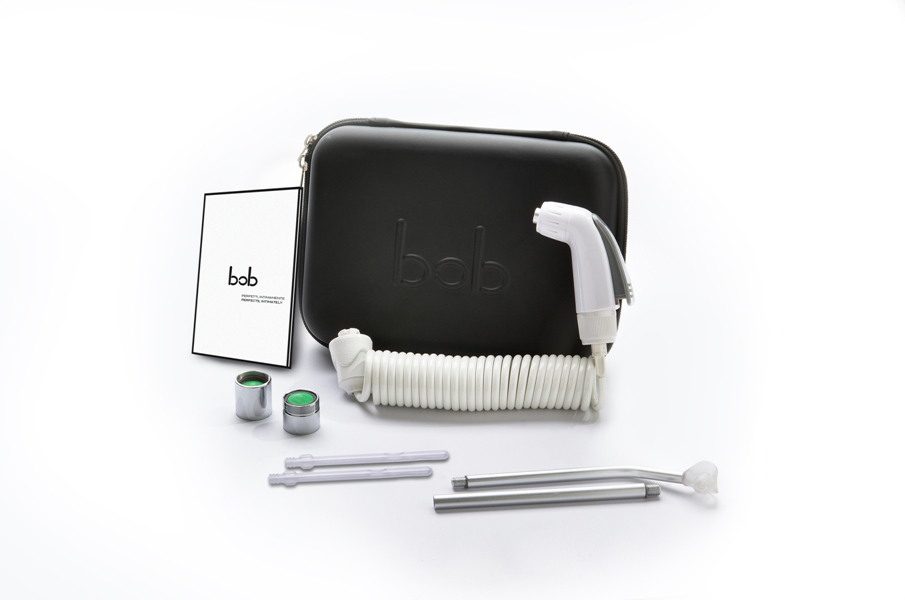 For more information see the "FAQ" section.